I redrew the box art from Door Door (1985, Famicom). It's a great game and worthy of your time.
Door Door was designed by Koichi Nakamura, known as one of the creators of Dragon Quest. The game was the runner-up in the Enix-sponsored "First Game and Hobby Program Contest" in 1982, winning the "Outstanding Program Award" with a prize of 500,000 yen. Enix was given the rights to the game and ported the game to several Japanese home computers.
Out of all the versions I think the Famicom one plays best, even though it has an annoying squeaky walking sound. I just lower or mute the audio.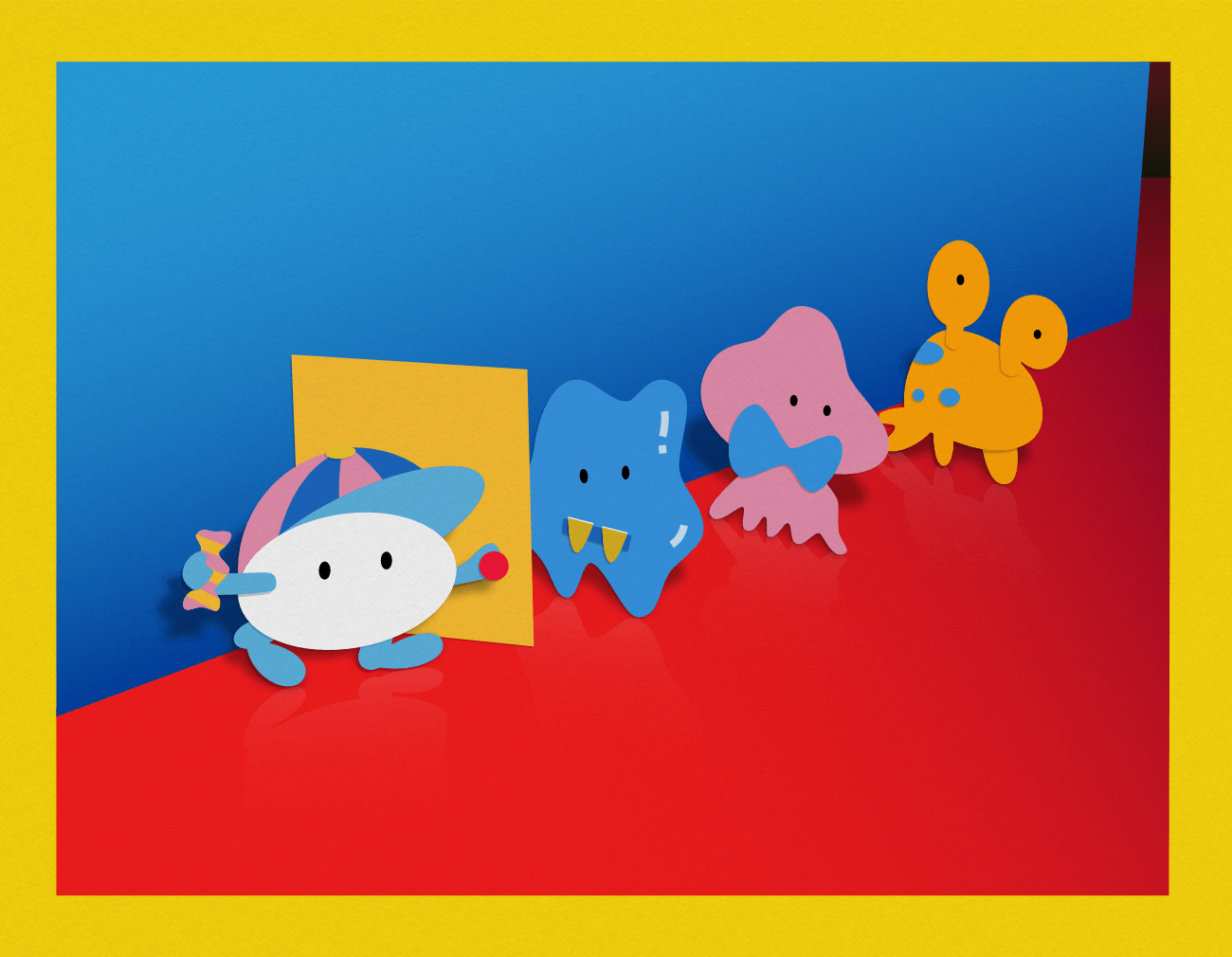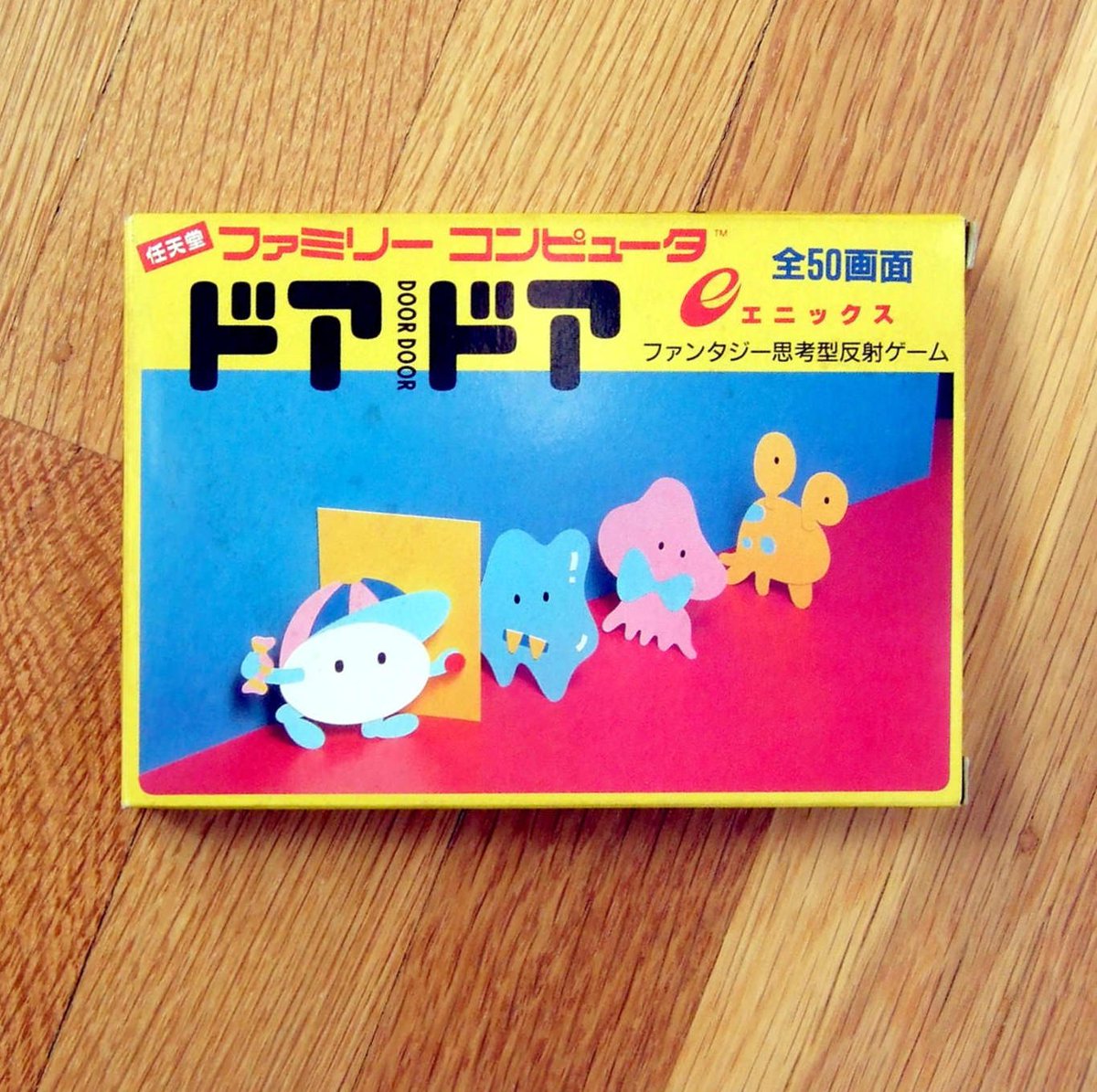 Affinity Designer is my tool of choice for doing most of my vector illustration work. Below are the vector outlines for the above drawing. As you can see I like to keep things fairly minimal! Lots of gradients were used, and the noise function to give things a bit of texture.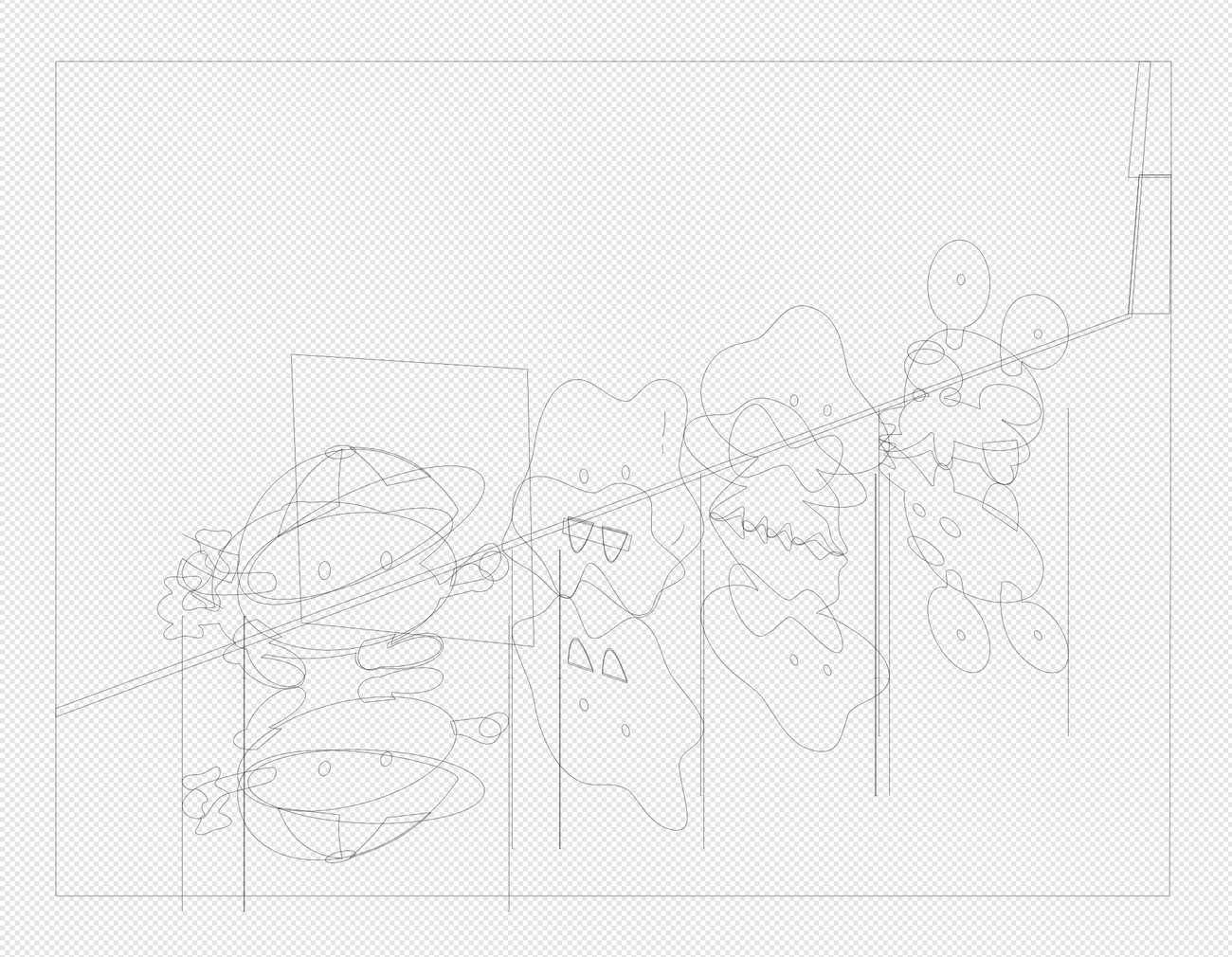 The coloured image was originally posted on my Dribbble account, but the outline image is new for this blog post. I hope you like it!