Marguerite is a defunct Japanese website, previously at https://marguerite.jp (dead link) that hosted HTML5 implementations of Hanafuda and Mahjong.
Their Hanafuda in particular was very well done, offering a variety of rulesets some of which are difficult to find in video game form and impossible to find in a browser game. The experience was single player versus one or two CPU players.
The complete list of rules offered:
2-player
Koi-Koi
Mushi (aka "Insect")
Roppyakken (aka "600")
Hachi-Hachi (aka "88")
Hachi (aka "8")
3-player
Hana-Awase
Hachi-Hachi (aka "88")
Sudaoshi
Roppyakken (aka "600")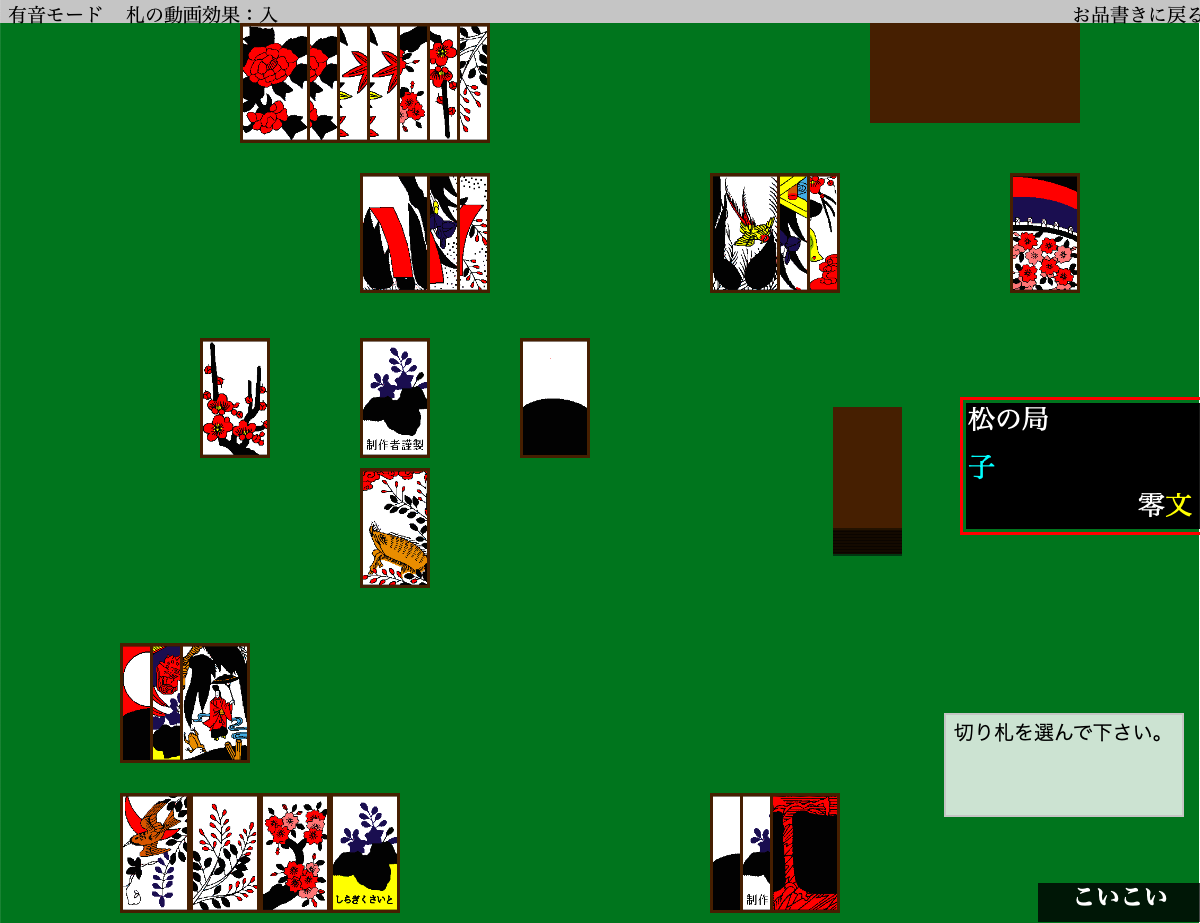 Gone but not forgotten
The site went offline mid-2022, about a year ago at this point, and all was thought to be lost. We had tried the Wayback Machine but the archive seemed incomplete.
This week Marguerite was mentioned on the Hanafuda Discord, so I decided to try again. Taking a fresh look at the state of the site, it seemed to be stalling trying to load two images.
A couple of small changes later (two hard-coded URLs in the JavaScript pointed to the dead website) I managed to get the desktop version of the Marguerite Hanafuda working locally!
It's alive!
So, I'm now hosting a mirror copy on my website: https://marguerite.gingerbeardman.com
Notes:
Sound requires Chrome
Safari/Chrome built-in translation works well for this web app
Some links out of the game will be broken
if Marguerite.jp comes back online I'll remove my mirror
Read more about the game rules:
Mobile & Mahjong?
Sadly the Wayback Machine archive of the Marguerite website is incomplete, so Mobile Hanafuda is lost as are both versions of Marguerite Mahjong.